Notary Public Service in the West of Ireland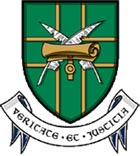 Greg Nolan was appointed a Notary Public in the Irish Supreme Court on 22nd July, 2014 by the Chief Justice for Ireland, Susan Denham.
Functions of a Notary
By virtue of his appointment as a Notary Public, Greg Nolan is a public officer constituted by law to serve the public in non-contentious matters usually concerned with foreign or international business. As such he is empowered by law and by custom and usage of notaries through the ages to:
Administer Oaths
Attest Signatures
Authenticate Documents
Give Notarial Acts
Take Affidavits (other than for the courts in Ireland)
Take Affirmations and Declarations
Receive and make Protests under Mercantile Law, and issue Notarial Certificates in respect of documents and persons.
Draw up Powers of Attorney and other legal documents customarily prepared by Notaries Public.
The acts of Notaries Public have worldwide recognition.
IDENTIFICATION
If you require Notary services you will need to produce certain evidence of your identity. These documents will be the same as those you would produce if you were opening a bank account etc., and we are required to keep copies of these and your notarised documents for Money Laundering purposes. Even if you are personally known to our office you will need to produce verification of your identity in the form of a passport or driving licence, with a photograph – and address confirmation in the form of a recent utility bill no older than six months.
For Notarial services please feel free to contact us on 091 582942 or by email to: info@gns.ie